Map & Contact
Contact us via the information below, or stop in our showroom to take a look at our high quality products!
Peters Heating & Air Conditioning – Pittsfield, IL
1401 West Washington • Pittsfield, IL 62363
(217) 285-1600 • Fax: (217) 285-1601
Get Directions See Pittsfield's Service Area
Mon - Fri: 7A - 5P
Emergency Service Available
Servicing Pittsfield, IL
With some of the lowest temperatures in the country, Illinois winters can be a challenge especially if your furnace breaks in the middle of the night. If you need furnace repair in Pittsfield, IL, call Peters Heating & Air Conditioning. We have been serving the area for many years and are committed to making sure all of our customers are safe and warm during the chilly winter months. No matter what brand or model of furnace you own, our technicians can quickly and efficiently bring them back to optimum working condition. Call us today for professional Pittsfield heating repair!
Services We Offer:
Heating
Air Conditioning
Geothermal
Residential
Commercial
Fireplaces & Accessories
Seamless Gutters
Duct Cleaning
Metal Roofing
Custom Sheetmetal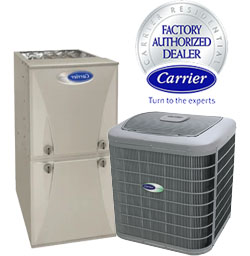 Air Conditioning Service and Repair in Pittsfield
When was the last time you had your air conditioning system maintained? If you don't remember or you are pretty sure the answer is never, it's time to call for Pittsfield air conditioning service! Routine maintenance is essential to ensuring that your air conditioner is working properly and efficiently. Wear and tear is a normal process and your AC is prone to having minor issues simply because you are using it regularly. The only way to be sure those minor issues don't turn into major problems is by having your system inspected by one of Peters Heating and Cooling's highly-trained technicians.
Air Conditioning in Pittsfield, IL
With an office centrally located in Pike County, Peters Heating & Air Conditioning is pleased to serve residential and commercial customers with all of their Pittsfield air conditioning repair needs. Whether you are in need of emergency heating and cooling services or would like to discuss maintenance plans and new system installation, our friendly staff is standing by to help. Our highly-trained and skilled technicians can service, repair and maintain any brand or model of HVAC unit and there is no problem they haven't fixed. Call us today and see for yourself why our customers call us the best AC repair company in Pittsfield, Illinois!
Common HVAC Issues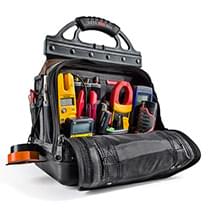 Peters Heating and Cooling would be happy to help with any of your Pittsfield HVAC concerns, however there are many issues that you may be able to fix yourself. Save time and money by checking a few common issues before calling for HVAC service.
Thermostat is broken: Are the batteries working? How about the electrical connections? Is your thermostat really old? Check all of those things and consider replacing your thermostat if the issue seems to stem from that.
Electrical issue: Did you blow a circuit in your home? Or a fuse? Check your circuit breaker and any fuses first if the issue is that your furnace just isn't turning on at all.
Pilot is out: If your furnace turns on but isn't warm, your pilot light could be out.
Air flow is diminished: Check your filters. It's possible that you have a build-up of debris that is impacting air flow. You could also have a problem with your ductwork. A quick inspection can let you know if there are any obvious leaks or duct issues.
Our Team
Pittsfield, IL
Recent Reviews
Dec 22nd 3 degrees and the heat went off. Called and Dennis came after hours and got it going again. Very pleased with the service and glad we didn't have to go to a hotel. Peters have provided us w… Read more
Peters Heating and Air Conditioning, Inc.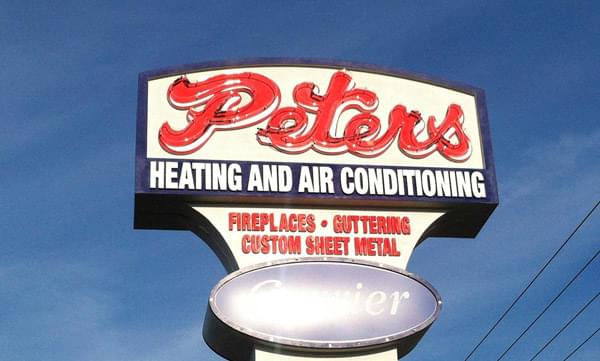 Service Area 45 Towns are Serviced by this Location
Arenzville
Atlas
Barry
Baylis
Beverly
Beardstown
Bluffs
Carollton
Chambersburg
Detroit
El Dara
Florence
Greenville
Griggsville
Hardin
Jacksonville
Jerseyville
town
Kinderhook
Martinsburg
Meredosia
Milton
Montezuma
Mt. Sterling
Naples
Nebo
New Hartford
New Canton
New Salem
Pearl
Perry
Pleasant Hill
Ripley
Rockport
Roodhouse
Rushville
Summer Hill
Time
Timewell
Versailles
Virginia
White Hall
Winchester, IL
Louisiana
Clarksville, MO
Arenzville
Atlas
Barry
Baylis
Beverly
Beardstown
Bluffs
Carollton
Chambersburg
Detroit
El Dara
Florence
Greenville
Griggsville
Hardin
Jacksonville
Jerseyville
town
Kinderhook
Martinsburg
Meredosia
Milton
Montezuma
Mt. Sterling
Naples
Nebo
New Hartford
New Canton
New Salem
Pearl
Perry
Pleasant Hill
Ripley
Rockport
Roodhouse
Rushville
Summer Hill
Time
Timewell
Versailles
Virginia
White Hall
Winchester, IL
Louisiana
Clarksville, MO