Furnace & AC Repair Columbia, MO - Heating and Air Conditioning Services
Map & Contact
Ready to lower those Heating Bills?
Call Gabe, Steve, or Zach for all of your Residential and Commercial Needs!
Contact us via the information below, or stop in our showroom to take a look at our high quality products!
Peters Heating & Air Conditioning - Columbia, MO
3801 Waco Road • Columbia, MO 65202
(573) 443-3660 • Fax: (573) 875-5242
Get Directions See Columbia's Service Area
Monday - Friday: 7:30a - 5p
Emergency Service Available
Columbia MO Heating
Looking for a Columbia heating repair company? We've been delivering top-rated service to Columbia, Missouri residents for more than 30 years. Our service technicians are trained to repair and maintain all brands and models of furnaces and heat pumps. If you find yourself without heat during a chilly Columbia winter, call Peters Heating & Air Conditioning immediately and we'll send someone to your home or business same-day when necessary. When you need heating in Columbia, you need it now. Call us today!
Services We Offer:
Heating Repair
Air Conditioning
Geothermal
Fireplaces
Custom Sheet Metal
Energy Audits
Planned Service
Maintence Contracts
Columbia Water and Light Home Perfomance Contractor
Free Expert Advise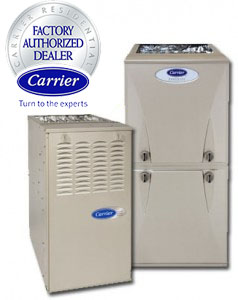 Do I Really Need Heating Maintenance?
If you aren't completely sold on the idea of scheduling routine maintenance for your heating system, you aren't alone. A lot of people aren't really sure it's necessary and that is often because they don't really know what happens during a maintenance visit. We have been heating Columbia Missouri homes for years and we can assure you that maintenance is necessary for both the function and safety of your heating system. Here are a few things we check:
Check all parts and components for cracks, damage, or other signs of wear. Something simple like a crack in the heat exchanger may not cause any issues that would impact the function of your system. However, even a small crack can cause carbon monoxide to leak into your home.
Check to ensure everything is functioning optimally. We check the thermostat, air flow, temperature and various other factors.
We lubricate moving parts, secure any loose parts, and repair any damage we find.
AC Repair Services in Columbia, Missouri
Home to the University of Missouri, Columbia is also home to Peters Heating and Air Conditioning – the best heating and air conditioning repair company in Columbia! We have served the mid-Missouri area for more than 30 years with an unwavering dedication to our employees, customers, and community. We provide a full-range of heating and air conditioning products and services, including geothermal, fireplaces, and custom sheet metal just to name a few. If your home is without cool air in the summer, give us a call and we'll send a technician to your home or office same-day when necessary to make sure your Columbia air conditioner is fully-functioning.
Columbia Air Conditioning Company
Peters Heating and Cooling has been air conditioning Columbia Missouri homes for more than 30 years! We've learned a lot over the years, and AC technology has changed greatly and improved the way you stay cool over that time period. One thing that hasn't changed is our commitment to providing our customers with the best service in the industry. We believe in providing the same level of service we'd expect and we do that by not just meeting your needs, but by exceeding your expectations. We can help your family stay cool, and we can also help you improve the efficiency and air quality in your home. We specialize in home comfort and we'd love to help make sure your family stays comfortable throughout the year.
Columbia MO AC Installation
Peters Heating and Cooling offers Columbia air conditioning installation when you are ready to upgrade your existing system. Did you know that an air conditioner loses efficiency each year just through normal use and may become even less efficient if it isn't maintained properly? That means by the end of its lifespan, it will be costing you much more to run than it should. A new high-efficiency AC system can provide your family with an instant savings on your energy bill, thanks to the new standards in efficiency and technology. Not only that, but you won't have to worry about your old AC breaking anymore! When you are ready for a new AC, give us a call and we'd be glad to help!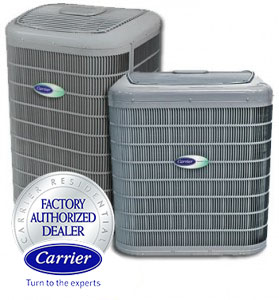 Our Team
Furnace & AC Repair Columbia, MO - Heating and Air Conditioning Services
Recent Reviews
Greg and Abbie did an excellent job of installing my new Carrier furnace! They were on time and completed the installation in a timely manner. They were courteous and answered any questions I had. … Read more
Peters Heating and Air Conditioning, Inc.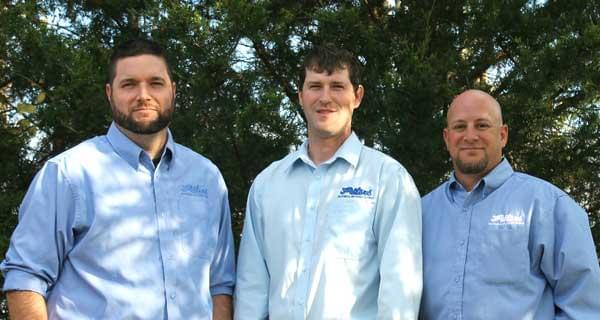 Service Area 25 Towns are Serviced by this Location
Ashland
Auxvasse
Boonville
Centralia
Clark
Columbia
Fayette
Fulton
Hallsville
Harrisburg
Hartsburg
Higbee
Jefferson City
Kingdom City
Lynn
Marshall
Mexico
Moberly
New Franklin
Renick
Rocheport
Salisbury
Sedalia
Sturgeon
Tipton, Mo
Ashland
Auxvasse
Boonville
Centralia
Clark
Columbia
Fayette
Fulton
Hallsville
Harrisburg
Hartsburg
Higbee
Jefferson City
Kingdom City
Lynn
Marshall
Mexico
Moberly
New Franklin
Renick
Rocheport
Salisbury
Sedalia
Sturgeon
Tipton, Mo