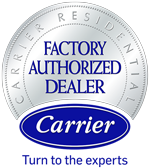 When it's hot and humid, the last thing you want to do is spend your day at work sweating away. And when winter comes around with its cold temperatures? You need a heating system that will keep you warm! But what if our air conditioning or heater isn't working properly due to an outage or breakdown? That's where we come in!
We're here for local residents, providing quality cooling and heating solutions so that no matter what season it may be: fall, summer, spring, these two things can help make life more comfortable than ever before.
Our HVAC team is here to help you with all of your heating and cooling needs. Whether it's a problem that we can fix on the spot or one that takes more time, our technicians are always ready for anything! We know how hard it can be trying to maintain an uncomfortable home during this hot summer season - especially when there isn't any relief in sight. But don't worry; just give us a call! No matter what kind of trouble you're having with your unit, we can fix it in a reasonable time.
Our customers love us because we make it easy to pay and get their system fixed. Our transparent pricing models and solid guarantees mean the only thing on your mind is getting your system up and running. You can count on us for excellent customer service too!
Need Your AC or Furnace Fixed or Maintaned? Call Our HVAC Pros!
Be it summer time or winter, your air conditioner can be a life-saver. But what about when it needs a tune-up? Or if there's something wrong with its wiring? You need an HVAC specialist by your side who can help diagnose and repair any issue that may arise.
Your HVAC system is a well-built machine that can withstand anything, but even the most durable parts wear out from use. From minor repairs to major systems issues, your comfort may be compromised by any number of problems with your unit. But our local contractors are here to help! With prompt service in and around the city as needed for all your heating or cooling needs, we'll get things back up running again before you know it, so everything feels nice and cozy come wintertime or summer heatwaves.
Get Your Cooling and Heating Repaired ASAP | Call Today!
Our company is the ultimate home comfort specialist. You can't afford to waste your time with less than satisfactory air conditioning, so give us a call today, and we'll do our best for you!
Our team is qualified and equipped to handle any air conditioning emergency in Quincy, Columbia, Troy, Edwardsville, and more. We're the company that will make your HVAC worries a thing of the past, with years of industry experience under our belt. With us on your side, you can be confident in knowing we'll get it done right! To schedule an appointment or inquire about how our services work for you and your family's needs, call us today!
Peters Heating & Air Conditioning
4520 Broadway St, Quincy, IL 62305
(217) 222-1368