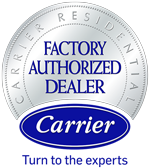 Proudly serving Quincy, Hamilton, Pittsfield, Edwardsville, IL and Hannibal, Kirksville, Columbia, Bowling Green, Troy/St. Louis, MO
COVID-19 Response
In response to the outbreak of Coronavirus Disease 2019 (COVID-19), JB Pritzker, Governor of Illinois issued a "stay at home" order. Effective Saturday, March 21st through Tuesday, April 7th, Illinois residents are being asked to cease non-essential business operations and stay at home to reduce the spread of the virus.

As an essential business (COVID-19 Executive Order No. 8) that provides heating, cooling and sheet metal material to residences and other essential businesses, Peters Heating and Air Conditioning Inc. will remain open during this time and be performing all its functions. It is our responsibility to continue to provide our products while maintaining a safe and healthy work environment. We will continue to enforce social distancing in the workplace and provide opportunities for remote work where appropriate. We will also require anyone that may have had likely exposure to COVID-19 to stay home.

We will closely monitor the situation and will keep you informed of any changes as they occur. We appreciate your understanding during this difficult time, and hope that you, along with your families stay safe and healthy.